We recently had a customer say he could get a rebuilt Dodge shaft mount for cheaper than we had quoted him. After some further discussion, the customer gave us the link to the reducer he was considering.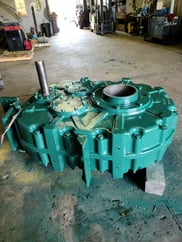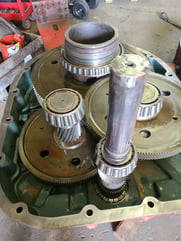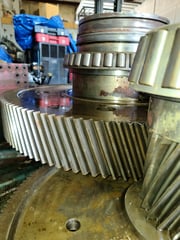 This rebuilder thinks throwing a fresh coat of paint and maybe changing the seals qualifies as a rebuilt gear reducer.
They ground the input shaft with a hand grinder and it is clearly no longer round.
The cavity of the reducer has rust on all surfaces including the bearings.
The bearings are frosted.
The bore of the output hub is rusty.
Did they remove all the cups and check the housing for wear?
If no bearings were removed or replaced. What is the integrity of the bearing areas on the shafts?
We checked availability of the Timken bearings on this unit and a pair of them were 6-week lead time.
To see how gear drive repairs should look check out this story of how we took a severely damaged shaft mount Dodge gear reducer type TA3203
Check out our gear drive and repair page to see how we would rebuild a gear drive.