If you think your damaged industrial gearbox is beyond repair think again. When one of our cement processing customers brought us this beauty we just got to work - and fast.
One of our customers runs an outdoor cement processing batch plant. The use a shaft mount Dodge gear reducer type TA3203 to drive a screw conveyor to move dry cement.
The gearbox issue occurred in the plant that was only running for one month. The gearbox jammed up twice most likely caused by a piece of metal in the screw conveyor.
To reset the line they reversed the screw conveyor pushing powder back towards, and ultimately into, the gearbox. And she seized up and stopped running.
This is what we found when we opened it up.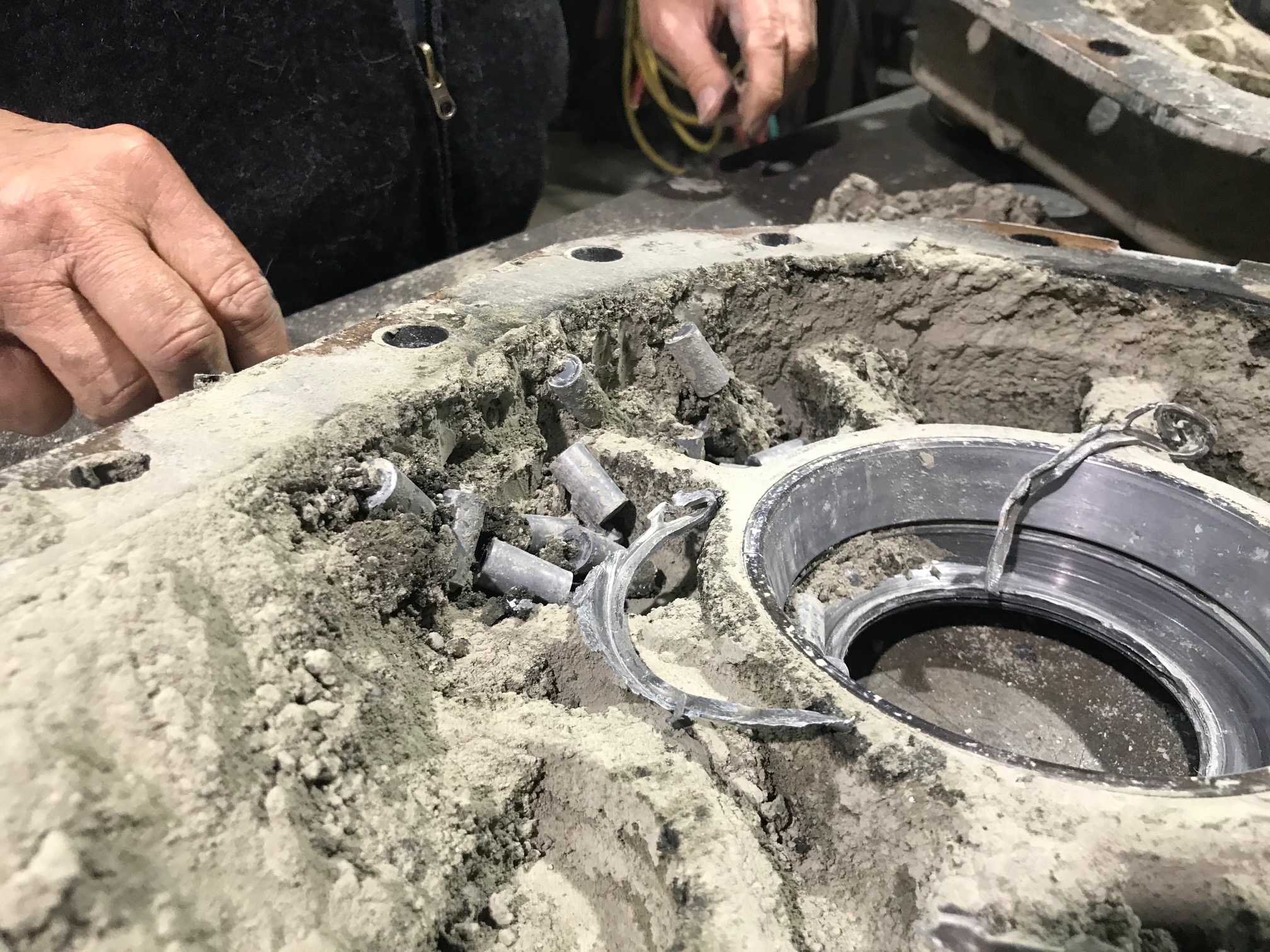 We've actually seen worse than this!
We follow a standard process when we need to evaluate a damaged or well-used industrial gearbox.
This process includes:
cleaning the exterior
removing all screws, bolts, and connections
Disassemble all components
inspecting all parts especially the gears
diagnosing the cause of the failure
sharing what we learn with our customer and providing a timeline for job completion
developing a plan to repair the gearbox
cleaning all components
replacing those parts that are worn out
Inspect all bores, gears, and shafts
rebuilding components to at least OEM specifications
replacing bearings and seals
aligning all components
resurfacing all exterior housings
testing gearbox
repainting exterior, if requested
providing certified documentation of the repairs and testing
This beauty showed up on our dock at 7 am on a Friday and at noon Saturday our team delivered it looking like new.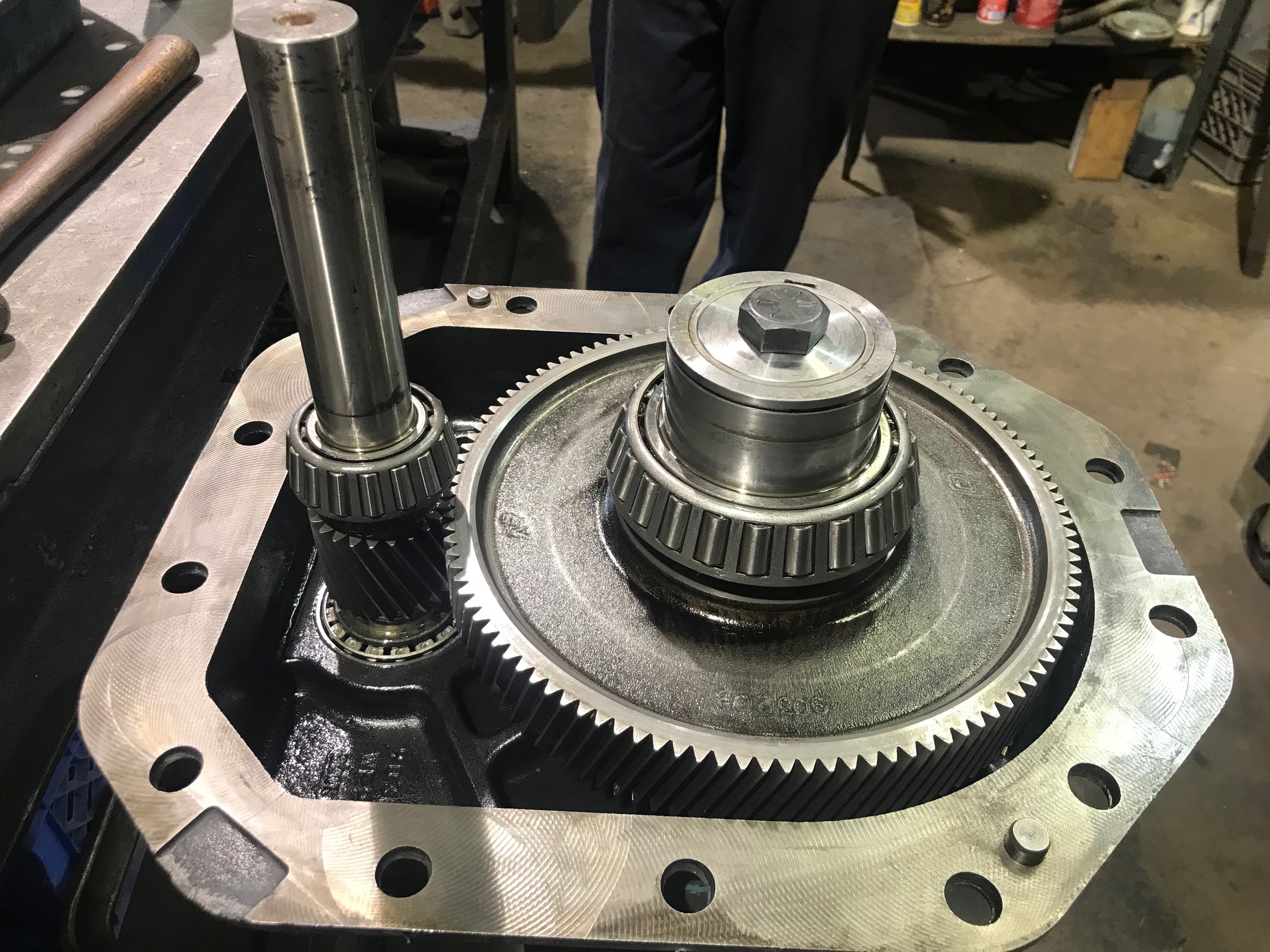 For the past few weeks this industrial gearbox is running great with no sign of slowing down any time soon.
If your industrial gearbox is broken, damaged, or running at sub-optimal capacity bring it to B&H Machine and we will get you back in business is no time.