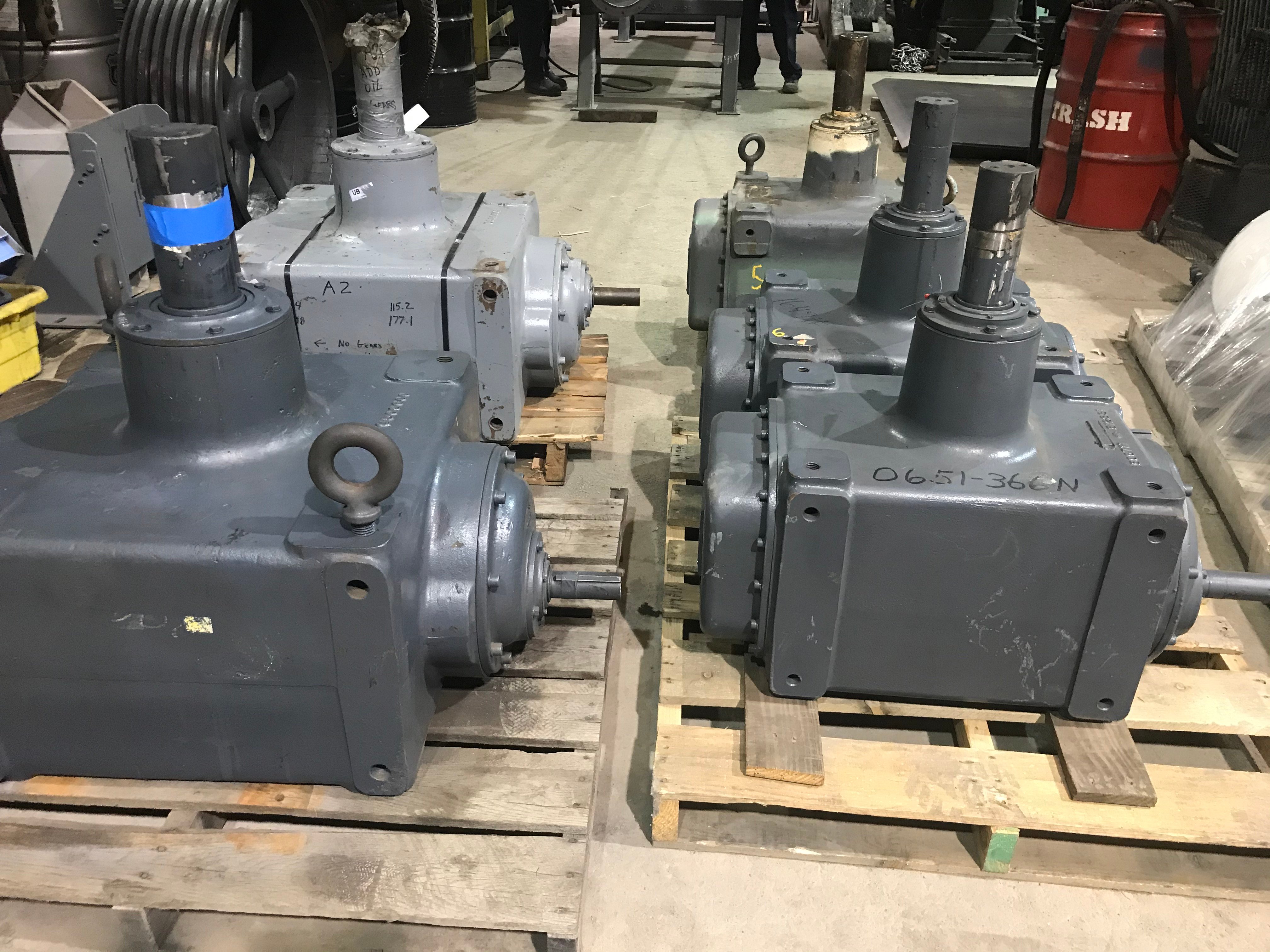 The Falk 5DTC3 and the smaller 3DTC3 are two of the most common overhead conveyor drives and have been manufactured for many years. They look very similar. The units on the left are size 5DTC3 reducers and the units on the right are 3DTC3 reducers.
Let's look at the physical differences:5DTC3
Weight 1500lbs
Output Shaft Diameter 3-15/16 inch
Main housing dimension 26 x 24 inches
Height: 33inches
3DTC3
Weight: 800lbs
Output Shaft Diameter 2-15/16
Main Housing Dimension 17-1/2 x 20 inches
Height: 31 inches
The physical dimension reflect the smaller bevel gearing used in the size 3DTC. Both sizes offer a wide range of ratios. To understand the rating difference, we will compare similar ratios.
Horsepower rating @ 1750 rpm input
3DTC3 with 53.88-1 ratio rates 10.3 horsepower
5DTC3 with 51.76-1 ratio rates 26.8 horsepower
As expected, they 5DTC rates over double the horsepower of the 3DTC.
Both units share the same advantages including dry sump, drop bearing housing for high overhead load and multiple mounting positions. And of course they feature Falk premium quality gearing.